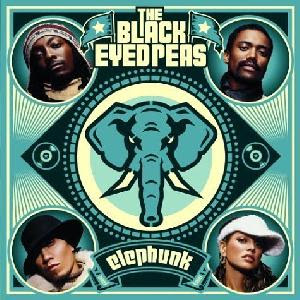 "Anxiety"
I feel like I wanna smack somebody
Turn around and bitch slap somebody
But I ain't goin' out bro (no, no, no)
I ain't givin' into it (no, no, no)
Anxieties bash my mind in
Terrorizing my soul like Bin Laden
But I ain't fallin' down bro (no, no, no)
I won't lose control bro (no, no, no)
Shackle and chained
My soul feels stained
I can't explain got an ich on my brain
Lately my whole aim is to maintain
And regain control of my mainframe
My bloods boiling its beatin' out propaine
My train of thoughts more like a runaway train
I'm in a fast car drivin' in a fast lane
In the rain and I'm might just hydroplaine
I don't fear none of my enemies
And I don't fear bullets from Uzi's
I've been dealing with something thats worse than these
That'll make you fall to your knees and thats the
The anxiety the sane and the insane rivalry
Paranoias brought me to my knees
Lord please please please
Take away my anxiety
The sane and the insane rivalry
Paranoias brought me to my knees
Lord please please please
Take away my anxiety
My head keeps running away my brother
The only thing making me stay my brother
But I won't give into it bro (no, no, no)
Gotta get myself back now
God, I can't let my mind be
Tell my enemy is my own
Gots to find my inner wealth
Gots to hold up my thoughts
I can't get caught (no, no, no)
I can't give into it now (no, no, no)
Emotions are trapped set on lock
Got my brain stuck goin through the motions
Only I know what's up
I'm filled up with pain
Tryin' to gain my sanity
Everywhere I turn its a dead end infront of me
With nowhere to go gotta shake this anxiety
Got me feelin' strange paranoia took over me
And its weighin' me down
And I can't run any longer, yo
Knees to the ground
I don't fear none of my enemies
And I don't fear bullets from Uzi's
I've been dealing with something thats worse than these
That'll make you fall to your knees and thats the
The anxiety the sane and the insane rivalry
Paranoias brought me to my knees
Lord please please please
Take away my anxiety
The sane and the insane rivalry
Paranoias brought me to my knees
Lord please please please
Take away my anxiety
That song has been on repeat for the better part of ten years in my life. As I'm typing this much like most of these tell-all posts I don't know where to start. So I guess it's just best to be out with it right??
I am a woman who suffers from SEVERE anxiety.
I know to some it seems like so what? We all get anxious. We all let our nerves get the best of us from time to time. That is true. But in a world of someone who suffers from anxiety its never that simple. Its never as easy as just breath and relax. LORD I HATE THAT WORD!
I hate it because I hear it so often. I hate it because a lot of the time I'm incapable of doing it when I'm trapped in a world of angst beyond my control.
When my anxiety hits me its like I'm on a roller coaster at its highest peak ready to enjoy the free fall of the ride but I get stuck at the top. Stuck there to just suffer with the fear that I might fall, but I might also stay there in the in-between. It's a feeling like no other and it sucks.
Outwardly I'm a woman who has it all together. I have an amazing job, an incredible healthy baby boy, and the best friends any human being could ask for. I sit in front of a microphone everyday that reaches more than 2 million people and I don't bat and eyelash. I can step in front of celebs and strut in my stilettos in arena stages full of thousands of people and feel at home. But when the lights dim and the mics turn off….that inner asshole called anxiety bites me in the ass. Doing what I do for a living almost makes me feel worse about it  sometimes. It's like I don't understand how I can be so poised in situations where the average person would be shitting their pants, but for me the simplest of things can send me into a tailspin.
 The last five months have been filled with so many changes that my anxiety is at an all time high. Those that know me are aware of those changes but I really don't wish to go into them at this time. Sorry to be cryptic but this just isn't the post for all that….
I got to thinking today about the patterns of my life and just how long I've been dealing with anxiety and never really realized it. I think its because until now i always had a scapegoat to deal…
In my teens I did drugs.
In my early twenties i went to the club and drank the nights away.
In my last twenties I let the docs prescribe and medication that would help (NEVER doing that again)
And now as a mommy…. I don't have those fall backs. I won't fall into those unhealthy crutches. My baby boy means to much. And in so many ways I'm all he has.
Normally I have some witty or inspiration thing to say…but today…I'm just kinda spent. And I really have to give myself a break and be ok with that. The one thing I will say is this…if you suffer from anxiety I want to send you a virtual hug.